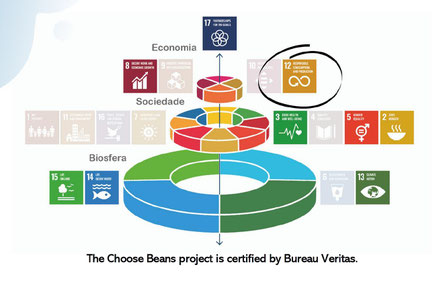 Hi everyone, I would like to share some of the actions Eurest Portugal is developing this month dedicated to legumes.
It is as great joy that we communicate to you the new certification of Eurest Portugal, in the Sustainability area with our projetc Choose Beans. Eurest Portugal, classifies all its sustainability projects within the Sustainable Development Goals | SDGs, as reported in our latest Sustainability Report.
But because we aim our work within transparency and look also for external recognition, we decided with this motto for our actions, to move forward for external certification of the Choose Beans project, which aims to promote a more sustainable diet with our customers, consumers and society in general. We share with you the Bureau Veritas Certificate, we are all very proud of our Choose Beans | True Team and project. https://www.eurest.pt/a-nossa-historia/#Certifica%C3%A7%C3%A3o
Our entire February Newsletter (for now it is just available in PT but we are working in as EN version) is dedicated to legumes, and includes
the Celebration of World Pulse Day
updates about our

Choose Beans

Campaigns within the TRUE project
the reasons for choosing legumes
instructions how to soak dried legumes in order to preserve their nutritional qualities
recipes and typical carnival dishes such as Feijoada à Brasileira with black beans

a section all dedicated to the younger ones (with games, recipes, stories and coloring images)

We also take the opportunity to promote the European Legumes In Transition | Webinar. 
Read the Newsletter online: https://www.eurest.pt/dia-mundial-das-leguminosas/