The European retail market is experiencing a rapid and consistent increase in consumer demand for new products made with plant protein. This trend has led to a huge number of new foods made with legumes being introduced across the EU (see also press release). As an ongoing activity in TRUE project, innovation in the retail market is monitored by Work Package 4 to spot new products (see some examples in the figures). For consumers in Europe the health effects are perceived to be a big driver for demand for legume-based products, but there is an increasing trend to link choice of food to climate impact. This is anticipated to have a positive effect on the demand for legume-based food products.
To learn more about the present assortment of legume-based foods and drinks in retail stores, the research activities will include a detailed mapping of products, producers, brands and prices. This comprehensive collection of data will be analyzed to sort out how the supply chains for the major products are structured. Access to processing facilities and insights into retail market trends and practices often pose big challenges on new-comers to the retail market. This could point to the need for looking at alternative distribution channels such as box schemes or food service and catering. The latter will be explored in a case study of its own.
The gluten-free segment in the food market has attracted much attention from food innovators. This is due to the fact that legume-based flours can add functionality to gluten-free baked goods. More and more consumers in the EU and the USA are looking for gluten-free products and this strong market trend will stimulate demand for legume-based flours made from e.g. fava beans, chickpeas or lentils. Research activities planned for the coming months will show in more details the wide assortment of legume-based foods and drinks that are launched into the EU market and, provide more understanding of the business models that are instigated for producing and marketing the legume-based products. A preliminary conclusion – but believed to be valid – is that legume-based foods are here to stay and we have only seen the "tip of the ice berg yet".
---
Author: Karen Hamann,
CEO and Head of Research, IFAU Institute for Food Studies & Agri Industrial Development, Denmark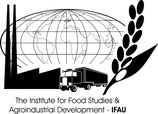 ---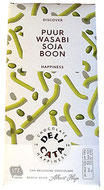 Figure 1: Chocolate made with soybeans and wasabi (the Netherlands, 2017)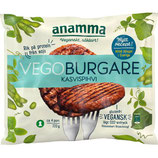 Figure 2: A major Nordic food company introduces vegetarian burgers in Sweden (2017)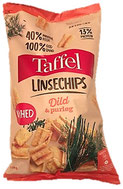 Figure 3: The largest Danish potato crisp manufacturer has introduced "Taffel" chips made with lentils (Denmark, 2018)